The Supervoid Choral Ensemble S/T 7" VIT063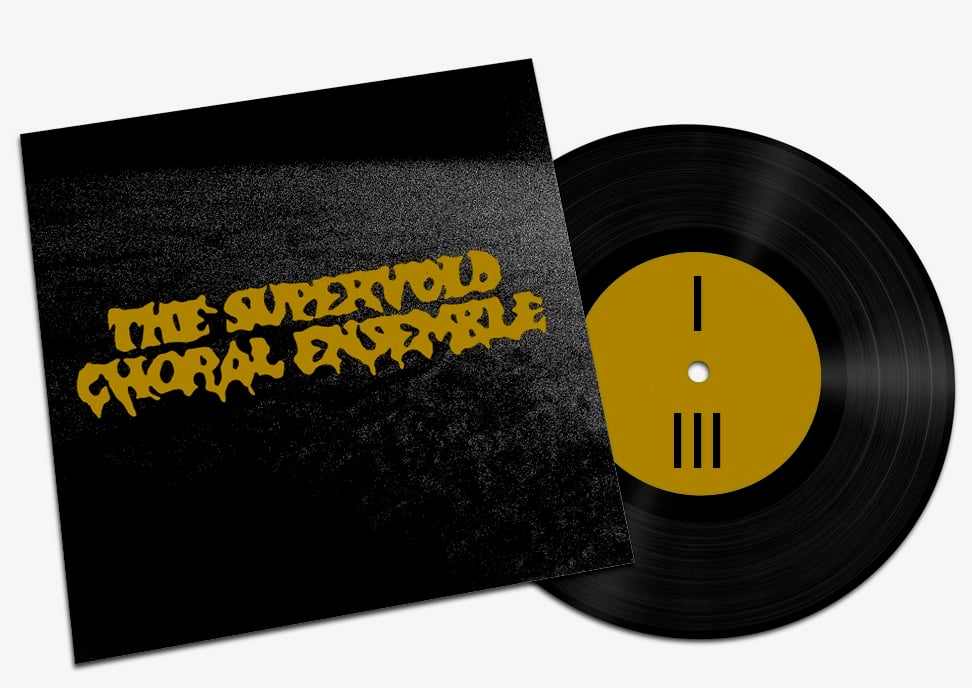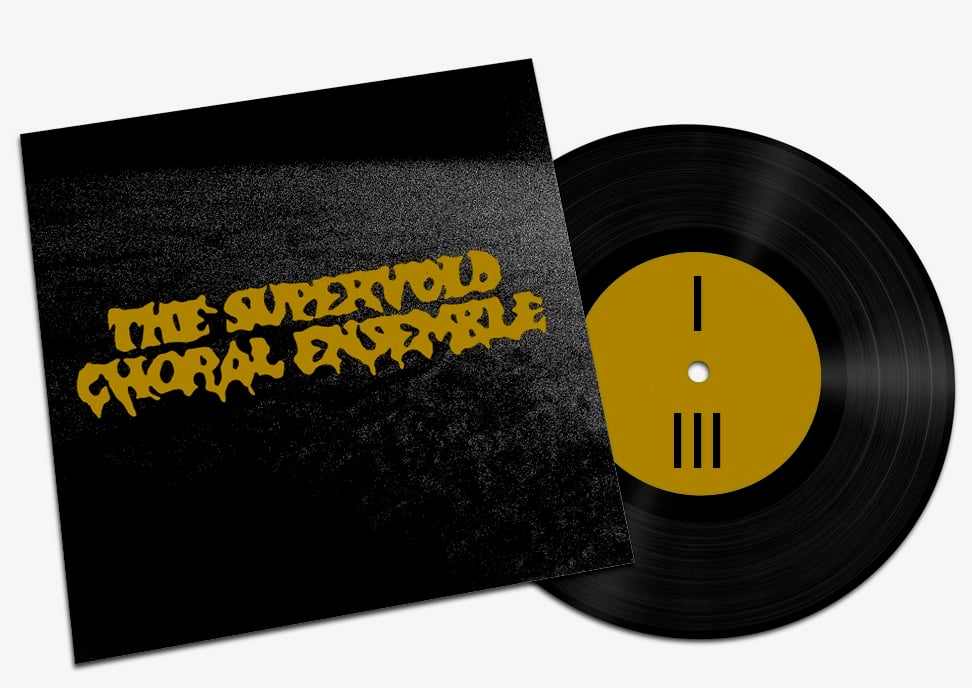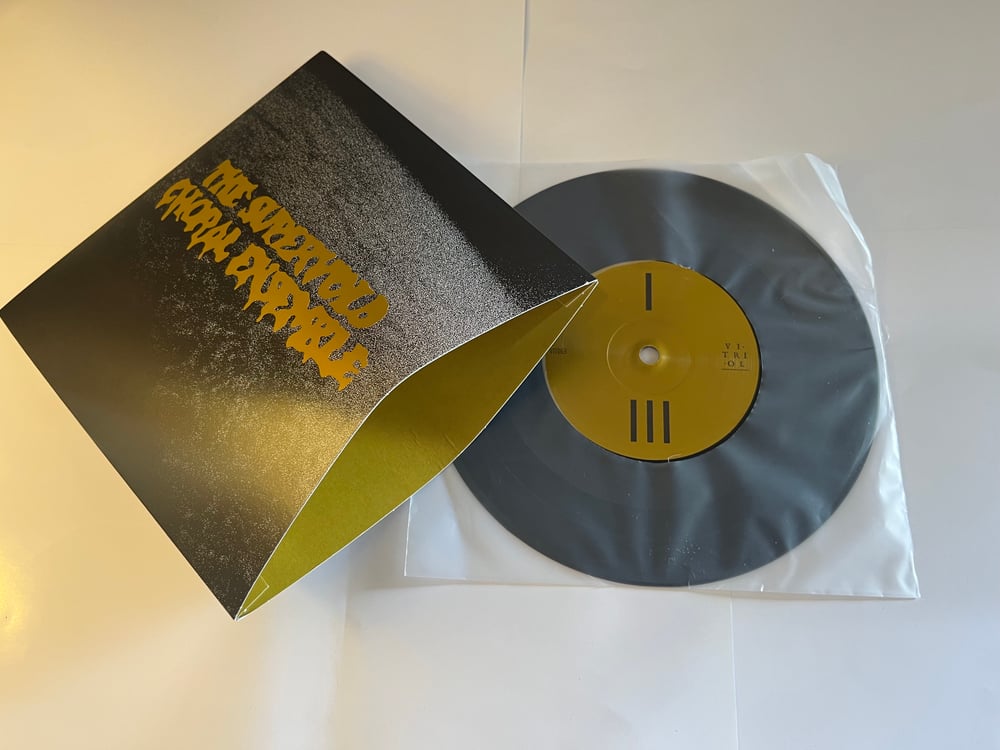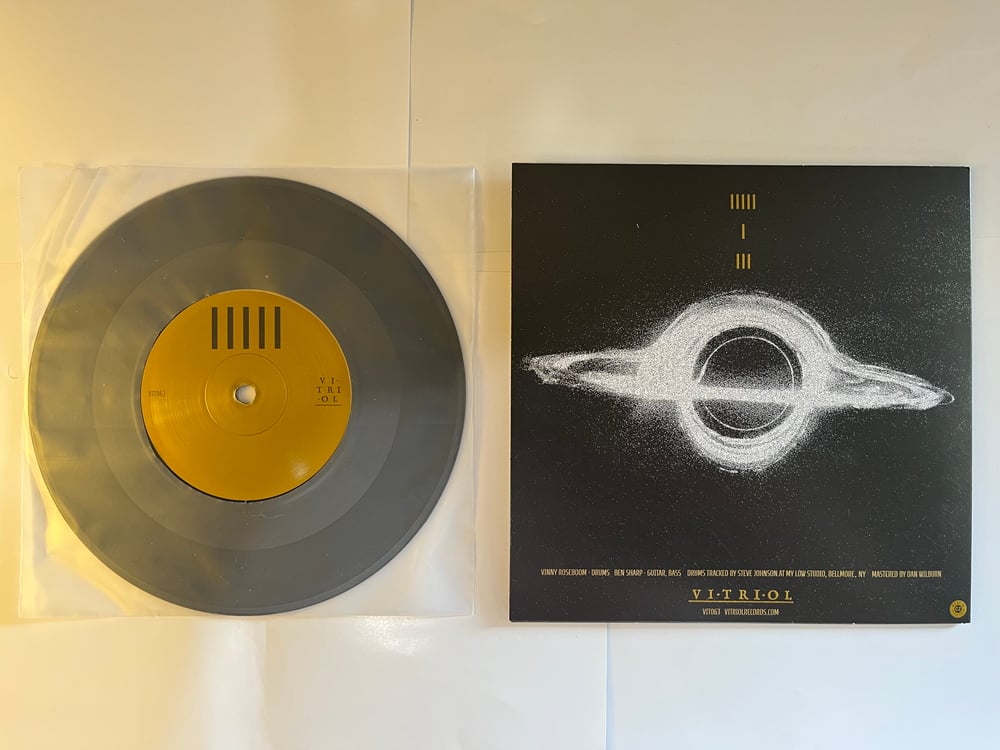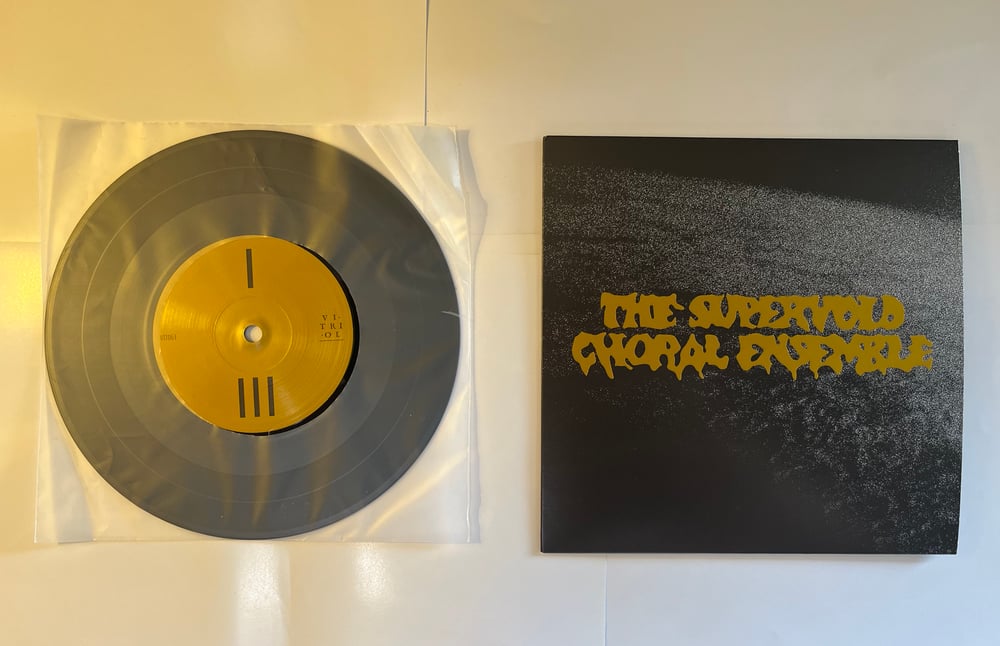 Excellent new band featuring members of Cloudkicker (Ben Sharp - Guitar, Bass) and Gospel (Vinny Roseboom - Drums). Three hot tracks of chaotic, highly particular and hypnotizing riffing. A truly sick first release for this project. Check out some of the songs below.
Comes in a nice glued jacket with gold flood inside. All in all sick. Comes in black vinyl only for the first press/500. This is VIT063
Drums tracked by Steve Johnson at My Low Studio, Bellmore, NY
Mastered by Dan Wilburn.