SWEAT "Gotta Give it Up" LP White or Black Vinyl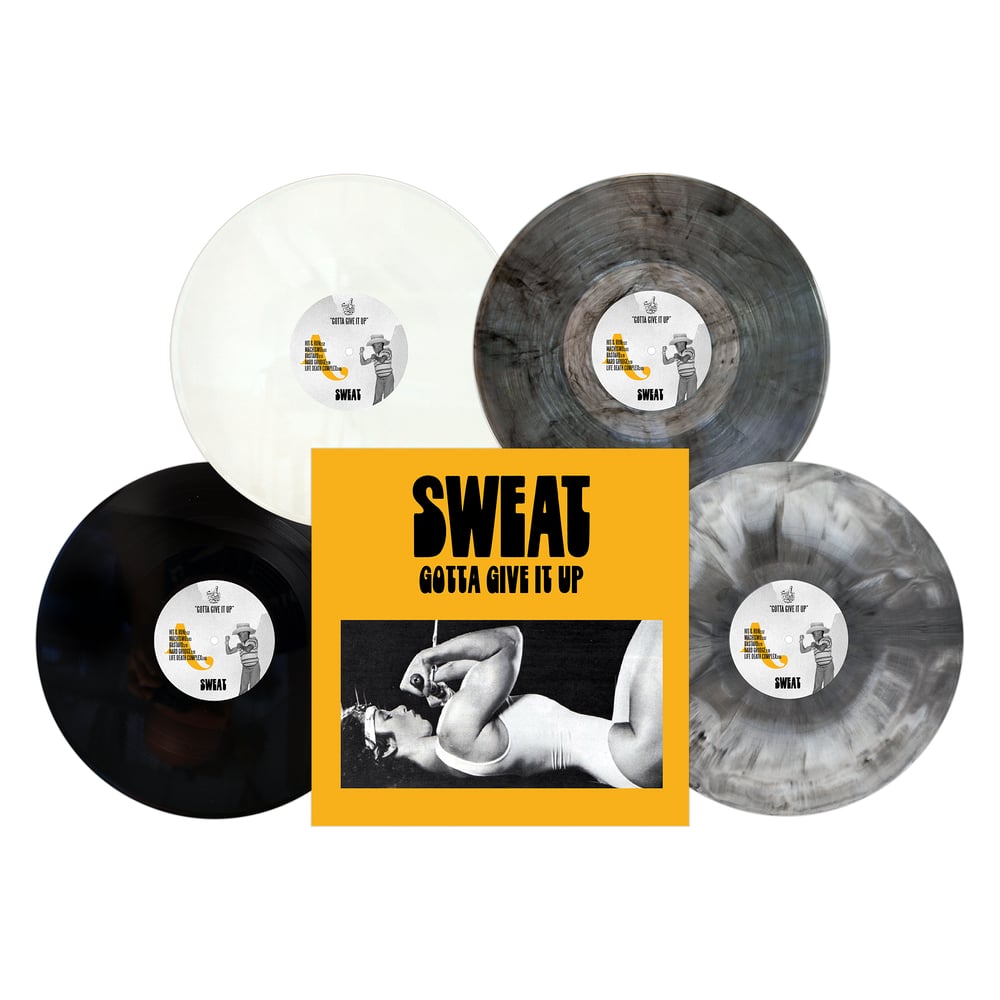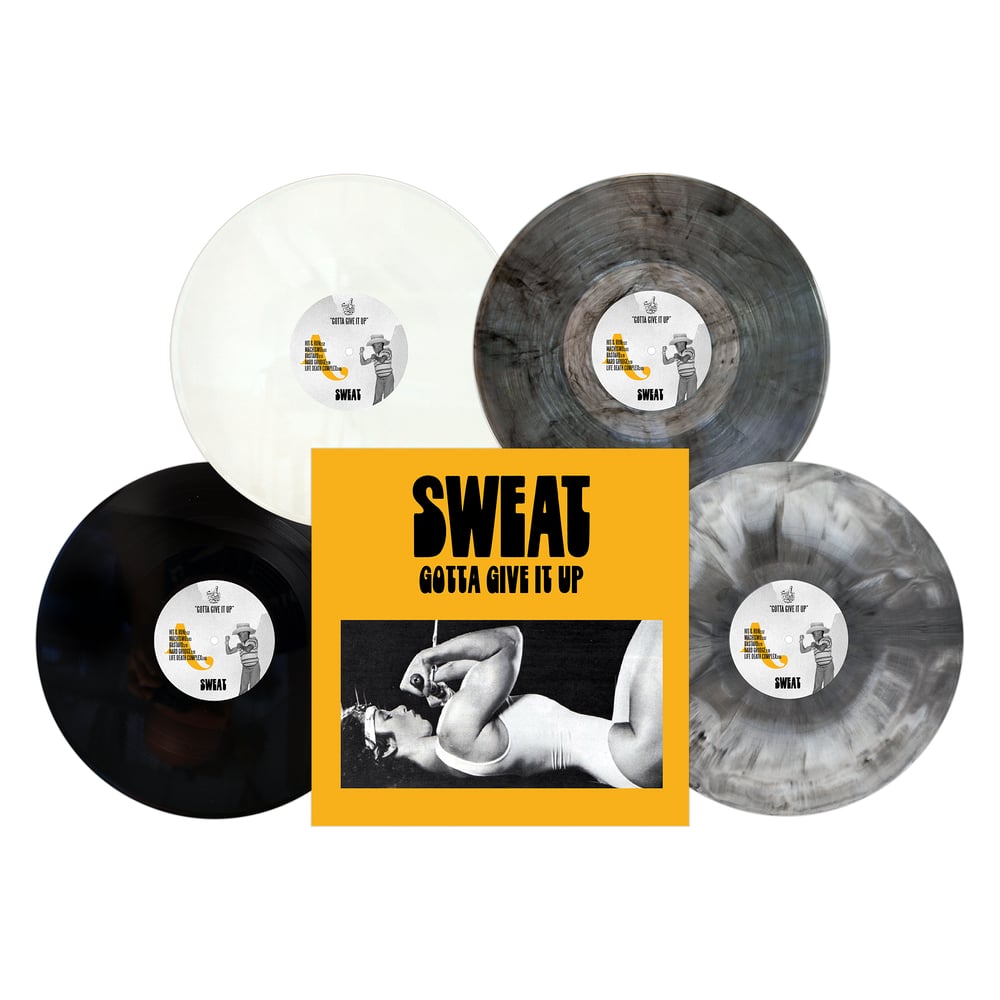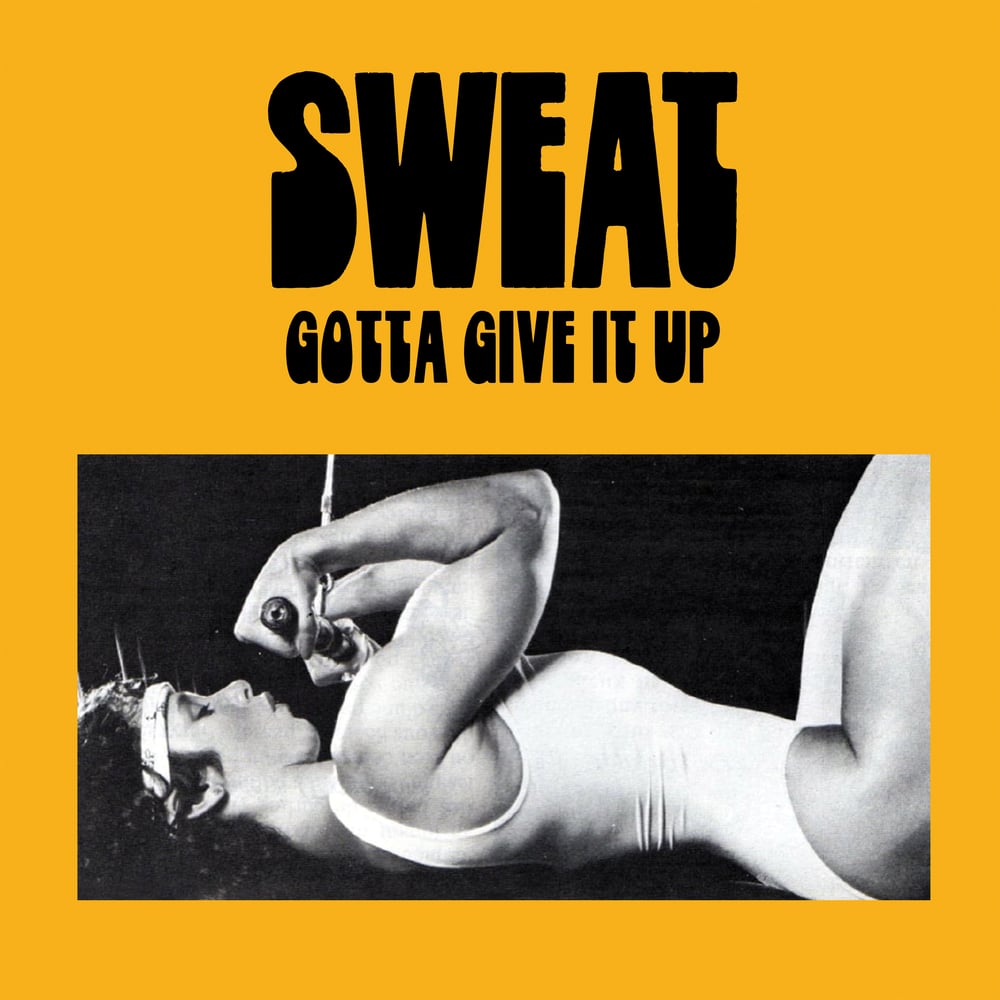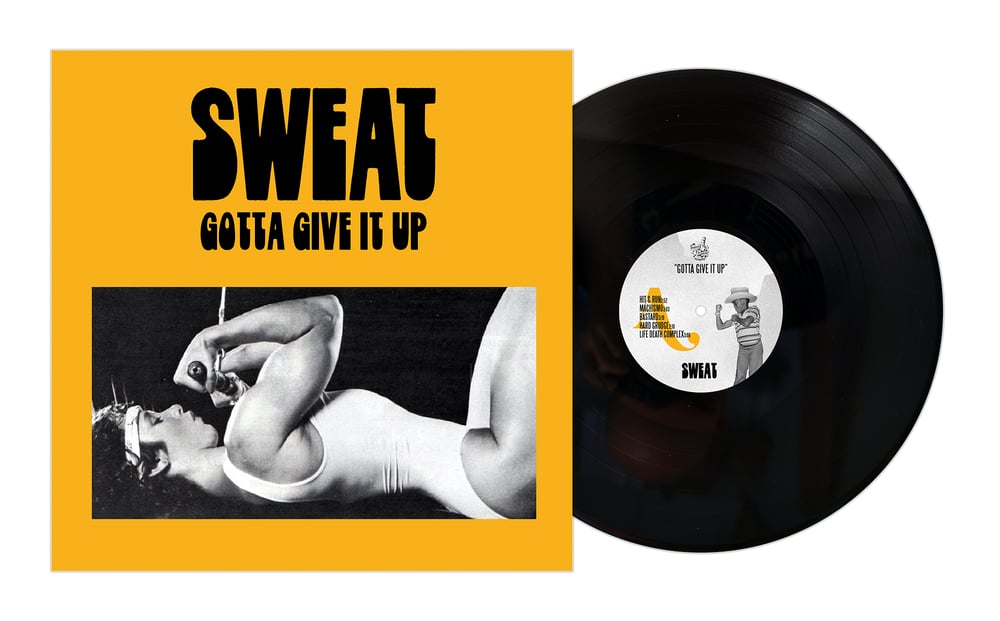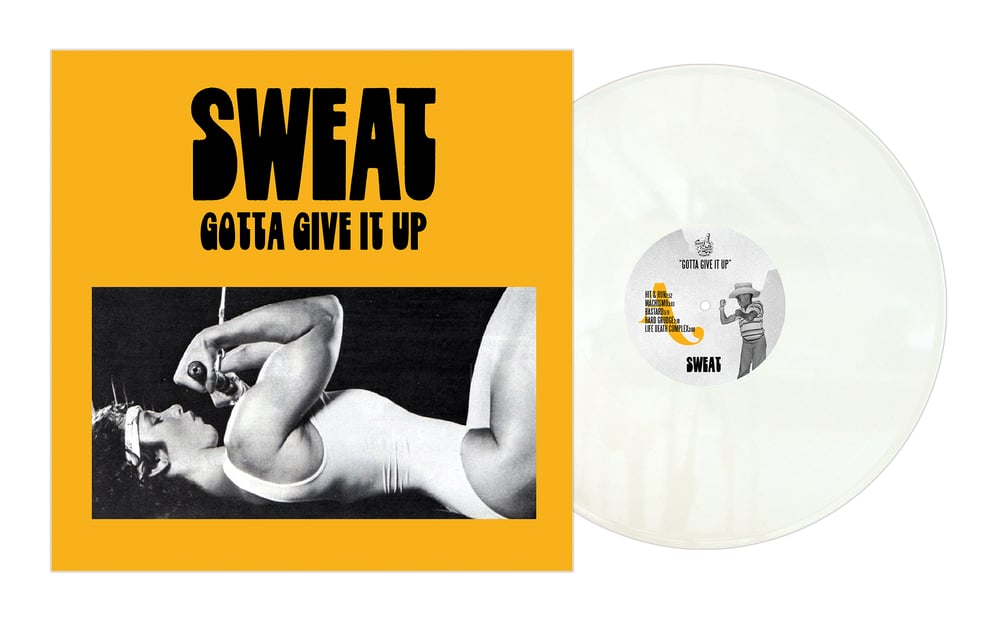 Wow, this record truly bangs.
SWEAT formed in early 2019 win the intention to create a distinct take on rock & roll and hardcore. Compromised of members of Graf Orlock, Dangers, Dogteeth, Ghostlimb, and many others, the members (Tuna Tardugno, vocals, Anthony Rivera, drums and Justin Smith, guitar/vocals), have shared collective investment & contribution to the Southern California music scene. They bring to the table a disparate set of influences and perspective; all of which shape the sound and trajectory of SWEAT.
Gotta Give It Up finds the band moving through territorial influences that range from the Wipers to Cro Mags, Masshysteri to Rival Mob, & Motorhead to Thin Lizzy, with a sprinkling of disco cadence. Blending these genres together seamlessly produces a sound that is at once classic rock while offering a unique heaviness, all tied together with a vocal delivery that in itself acts as a rhythmic accompaniment to the band. The drumming is informed by influences well outside of punk and translates as sorely needed feel and creativity, while the guitars maintain an aggression that only rarely lets up to highlight melodic flourishes and harmony. These ten tracks find the band at a logical growth from 2020's self-titled EP, while expanding into new terrain of longer songs and more involved arrangements.
If you don't like it, start your own fucking band.
TRACK LISTING:
Side A:
1. Hit & Run
2. Machismo
3. Bastard
4. Hard Grudge
5. Life / Death Complex
Side B:
6. Bone To Pick
7. Mental
8. New Kind of Dag
9. Art of Posing
10. Poor Execution
Pressing Information:
500pcs. - 12" Black Vinyl
500pcs. - 12" White Vinyl
500pcs. - 12" Ultra Clear w/ Black "Marble" Vinyl
500pcs. - 12" Black & White "Galaxy" Vinyl
All orders shipped in Whiplash mailers and protected from pesky destructive global travel. If you're lucky maybe you get some pins and stickers too, but like life, most things are let downs. If your shipping comes out to something crazy, let me know and I can refund whatever had been overcharged, or email jason@graforlock.com