Ghostlimb "Difficult Loves" Shirt SM-XXXL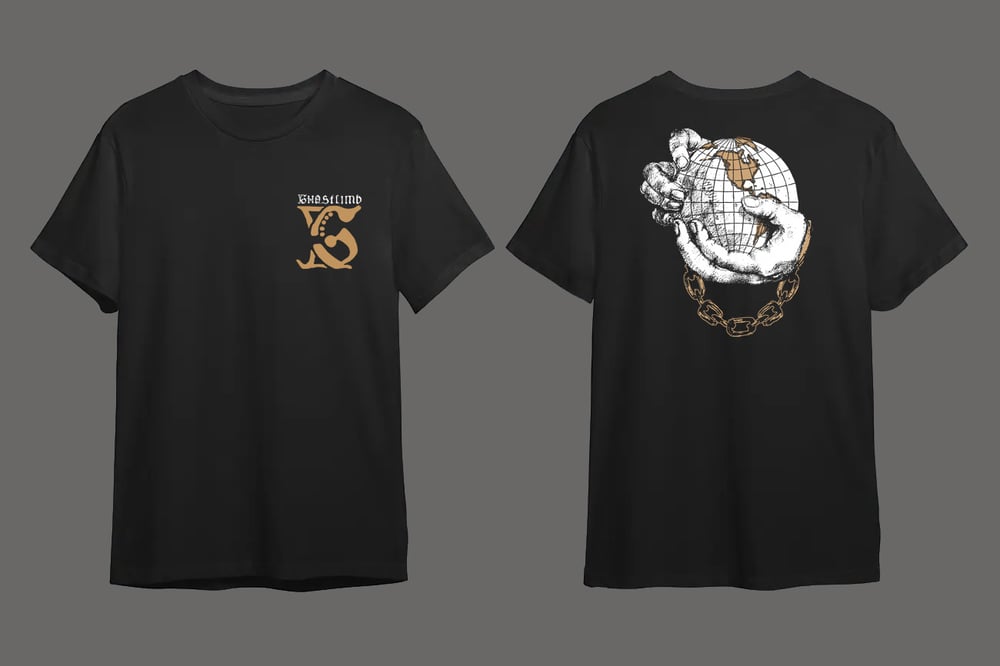 A different Take on the 2016 record shirt. The chains around the globe is just too sick not to wear on casual fridays around the office, leading to just enough questions from your civilian coworkers that they won't ask anymore questions.
Ghosti rides again Nov
If shipping is egregious, I will refund you the remainder upon printing.