SWEAT "Gotta Give It Up" Shirt $20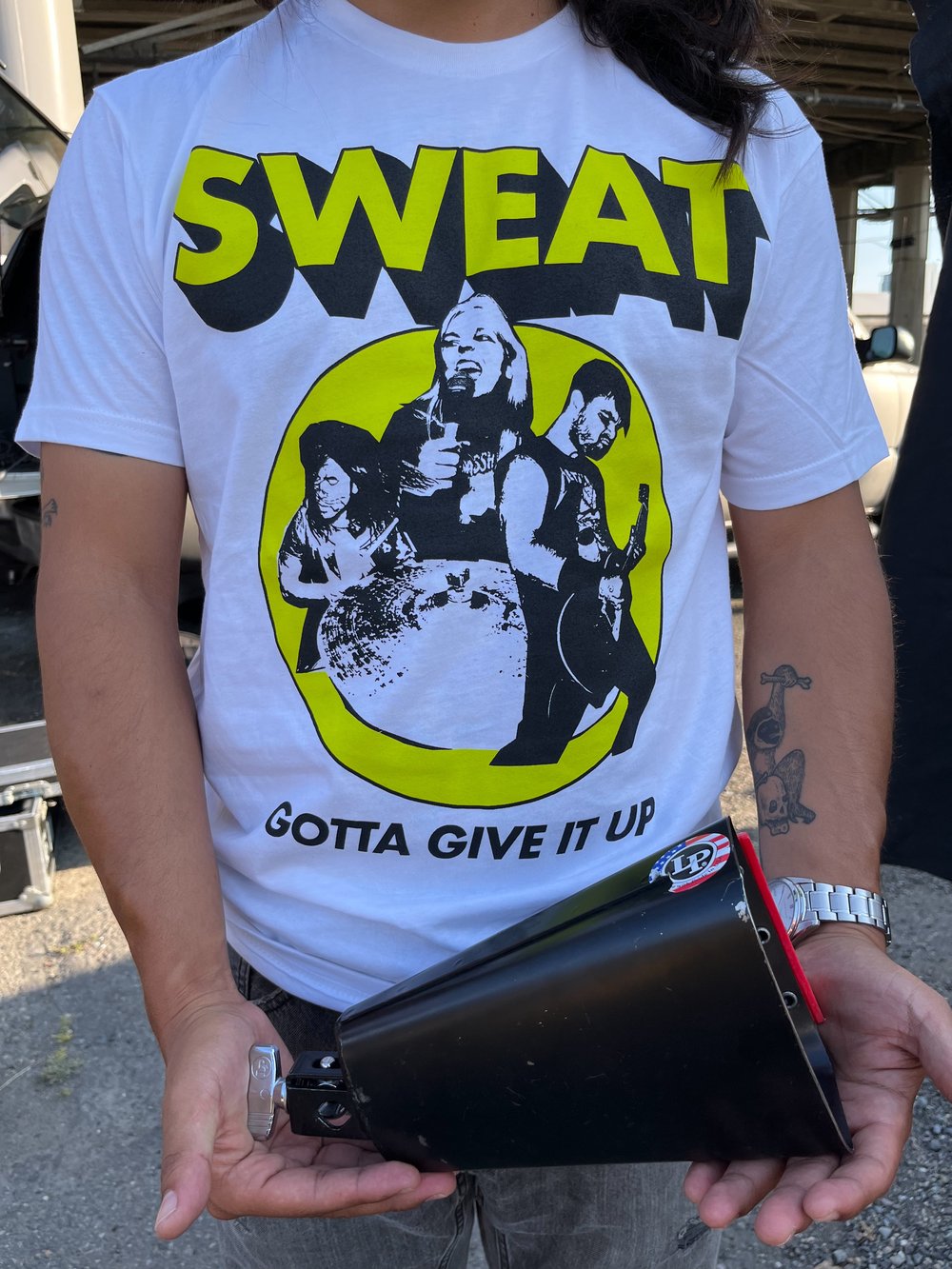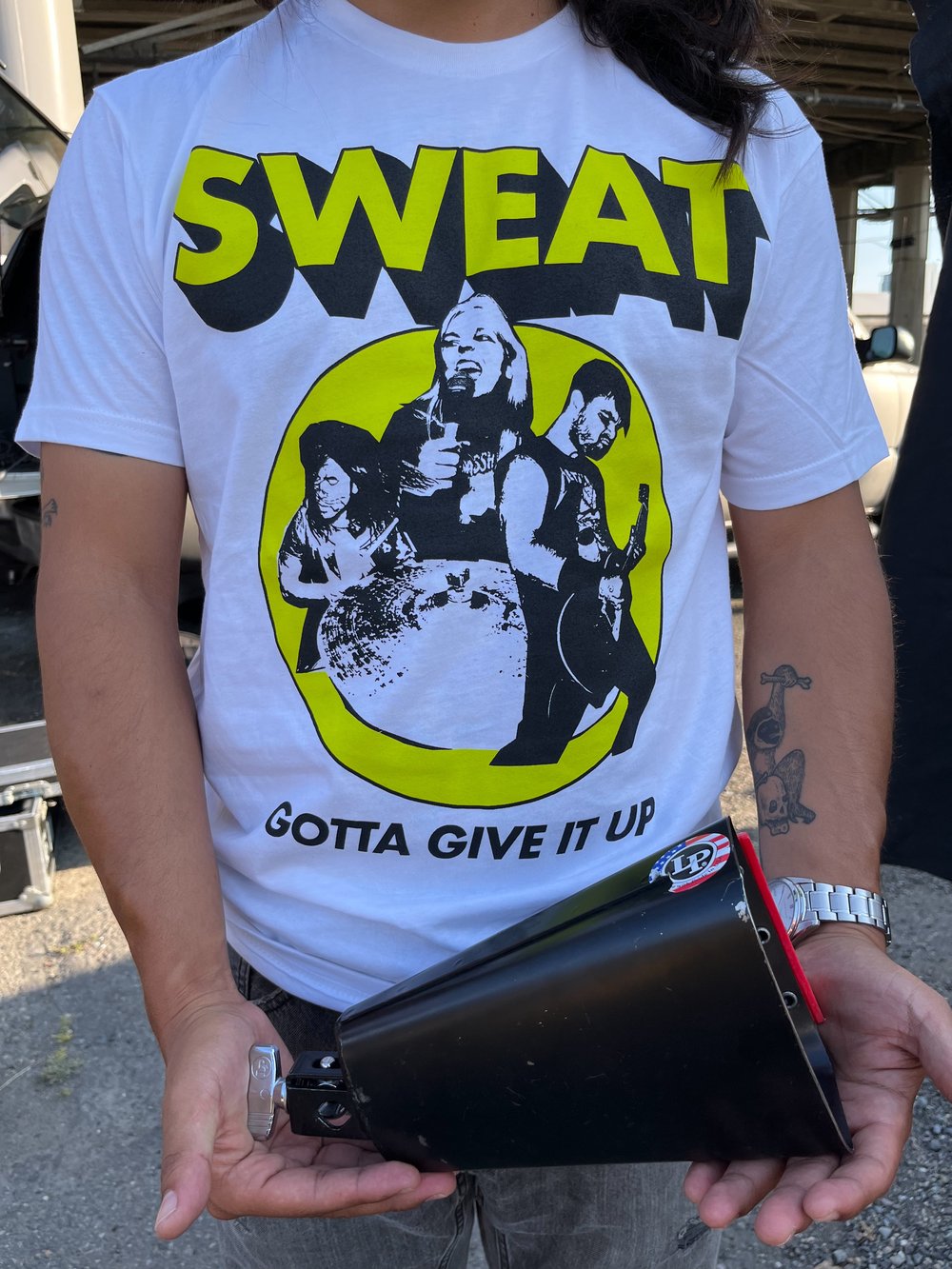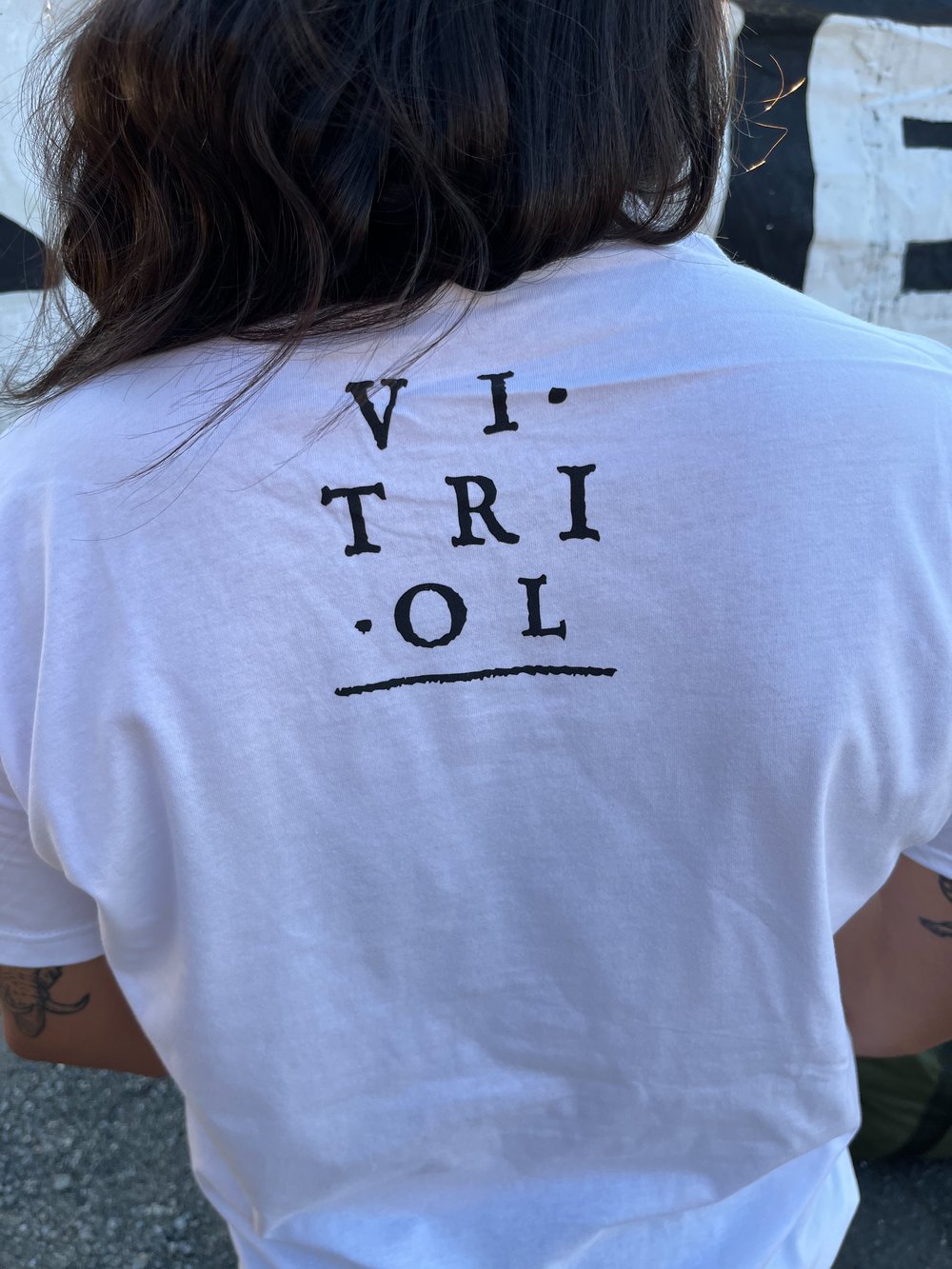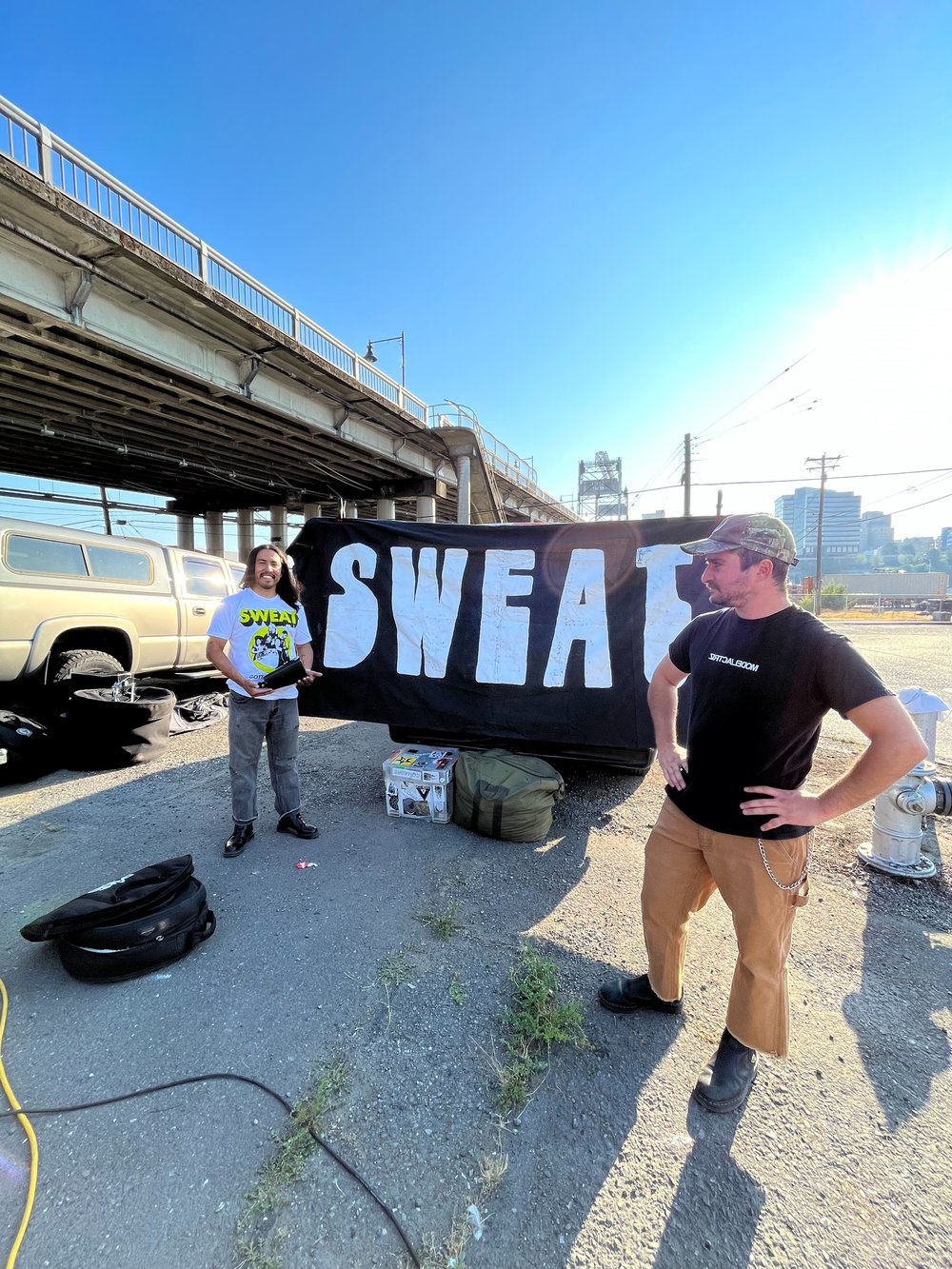 Damn this shirt is sick.
A pic of the band in mid-rip on a hi-vis/highlighter yellow all over this gigantic print on a nice Next Level unisex ringspun 100% cotton tee. Also a classy label print on the mid-back brings this together in the haute couture of DIY rocker shit. (Cowbell for comparison/ripper cred).
International shipping is wretched and I will guarantee you if you think it is bad I am still probably somehow getting screwed, so it just is what it is in that regard. Shipping, like most things in life, continue to change for the worse. If you don't want to pay it, just wait until we play in your town to pick one up (sparkle emoji).
Get it pleighers!