Graf Orlock "Examination of Violent Cinema Vol. 1" LP VIT053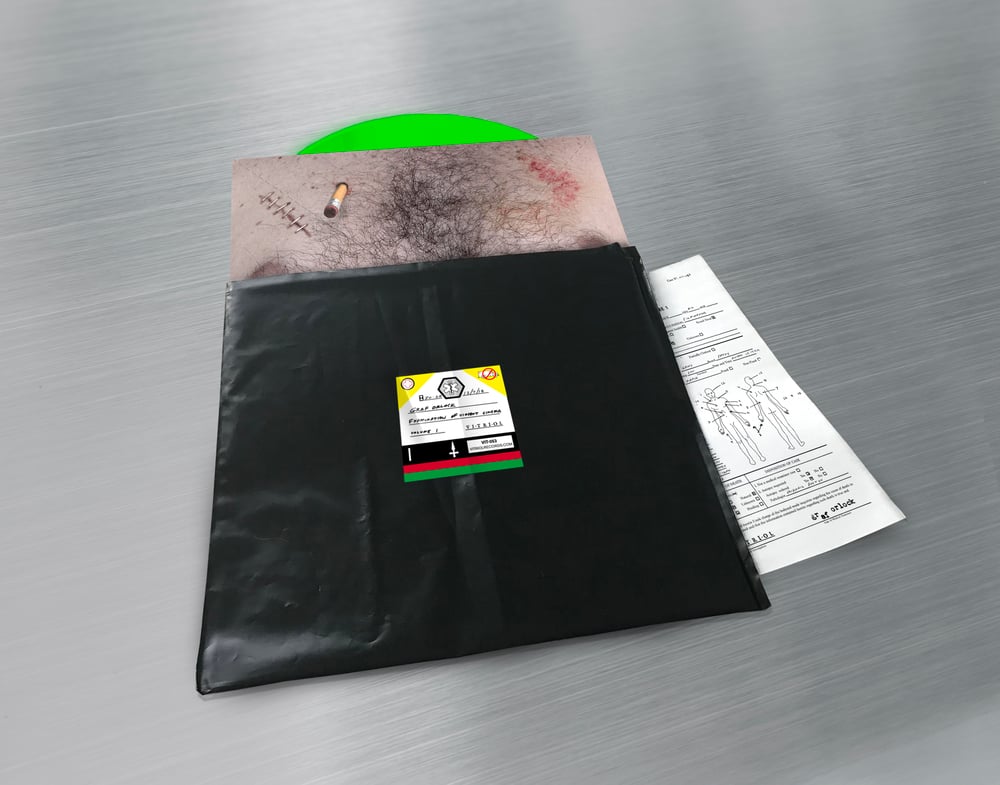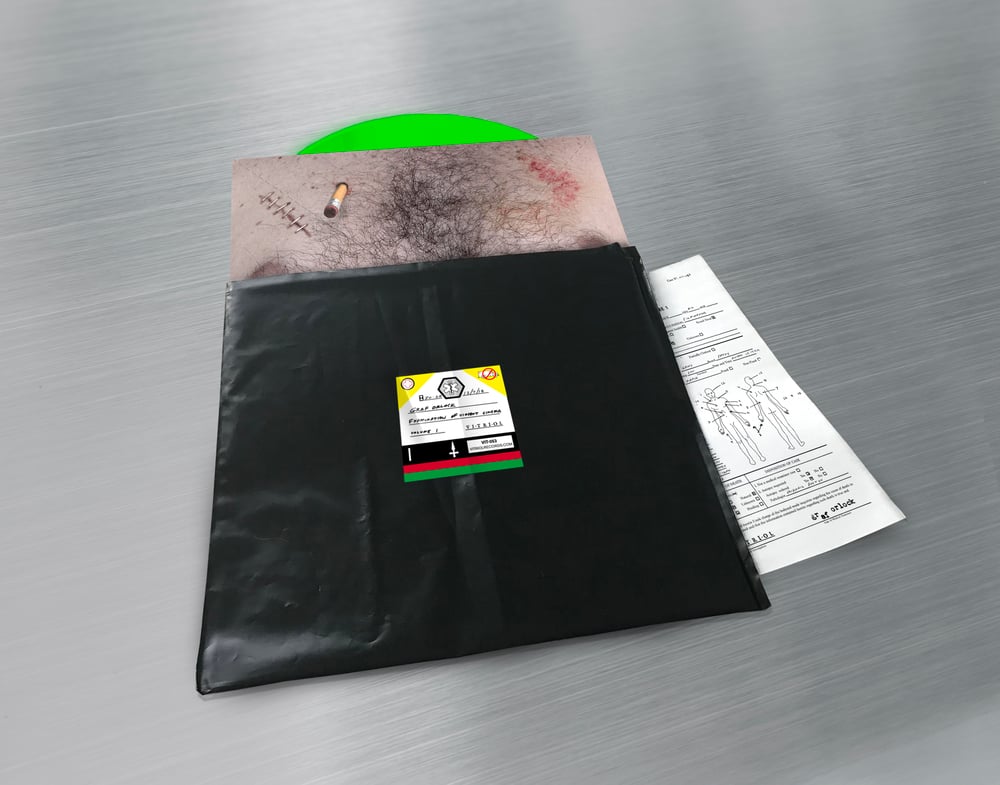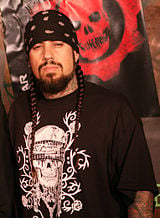 Comes in a die-cut fully glued jacket with autopsy information and black bodybag polybag. American preorder colors in Predator Blood neon green, original black vinyl. European color variant (available from Vitriol Records Europe webstore is Piss Yellow). Pressing out of 1000.
Preorder Nov 6, Street date Dec. 7. All ordered will be shipped when records arrive at label.
-An Examination of Violent Cinema Vol 1. was written and recorded in January 2018 in the midst of a snowed in 5-day lock down in the nether regions of a frigid North Carolinian winter. In the course of those vapid 120 hours, twelve songs emerged as testament to the rigor mortis of the vapid film industry and the thoroughly pedestrian worldview of hardcore. Taking inspiration from the cinema's previous twelve months, Examination finds Graf Orlock in fine classic form; bizarre ideas haphazardly laid over even more pointlessly confrontational lyrical content. Contained therein is not only commentary on the weak and prosaic state of the last decades endlessly recycled and not-nearly-violent-enough releases, but also the question of how one could even contemplate the creation of "art" in a landscape so devoid of vision. If there will never again be the singularity of almost politicism and almost social commentary that was the beauty of 1987's Predator, should we continue to push this same human sized ball of celluloid and shit interminably up the same hill? One could argue the irrationality of routinely ignoring empirical evidence would place us somewhere in the classification of "idiot", "moron", or in the formerly credible status of "imbecile". This seems to apply in all regards to the difficult and confusing milieu we all currently inhabit. This is a study of those questions, through the ill-refined, gross, and frankly annoying lens of cinema-grind, a term some never seemed to notice we created ourselves to mock ourselves. Years on Graf Orlock still manages to confuse people either by motive or aim, and this hopefully continues that trajectory. In the fog of this shit-steam, the point remains clear-ish that perhaps the purpose here is to make something different out of the street refuse, the D-list VHS, or the synthetic and ironic world of the action movie. At its most reduced, perhaps it's a pastiche of our heinously embarrassing cultural aspects, or at its best a critique of the past that attempts to look forward into a totally bleak future. As Benjamin said "Mechanical reproduction of a work of art . . . represents something new." Who knows, but in order to find anything of value one must delve headlong into the breach (or torso in this case) and rip the innards out and see what can be salvaged.